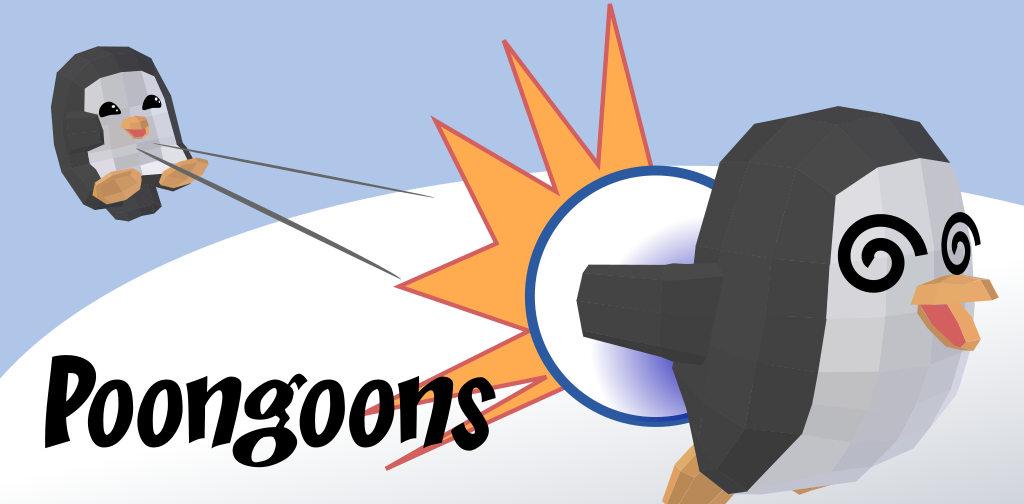 Poongoons
As most of you probably know, today is world penguin day! We thought there could be no better day to show this game we have been working on for a little while to the public!
Poongoons is a party snowball fight game. It's small, fast, sweet and a lot of fun to play with friends!
We are still working on the game, many things aren't implemented yet (like a winning condition, sound or scoreboards), but maybe you enjoy brawling around in the cold setting of Concordia station anyway :)

This pre-alpha build contains only one map, we do plan to add more maps and cool moves later on! If you have suggestions about which research station we should implement next, let us know!


We hope you enjoy this little pre-alpha release, we would love to hear feedback, though we are aware that the game is quite smol. Have fun!

💙 🐧

- Thomas and Ila